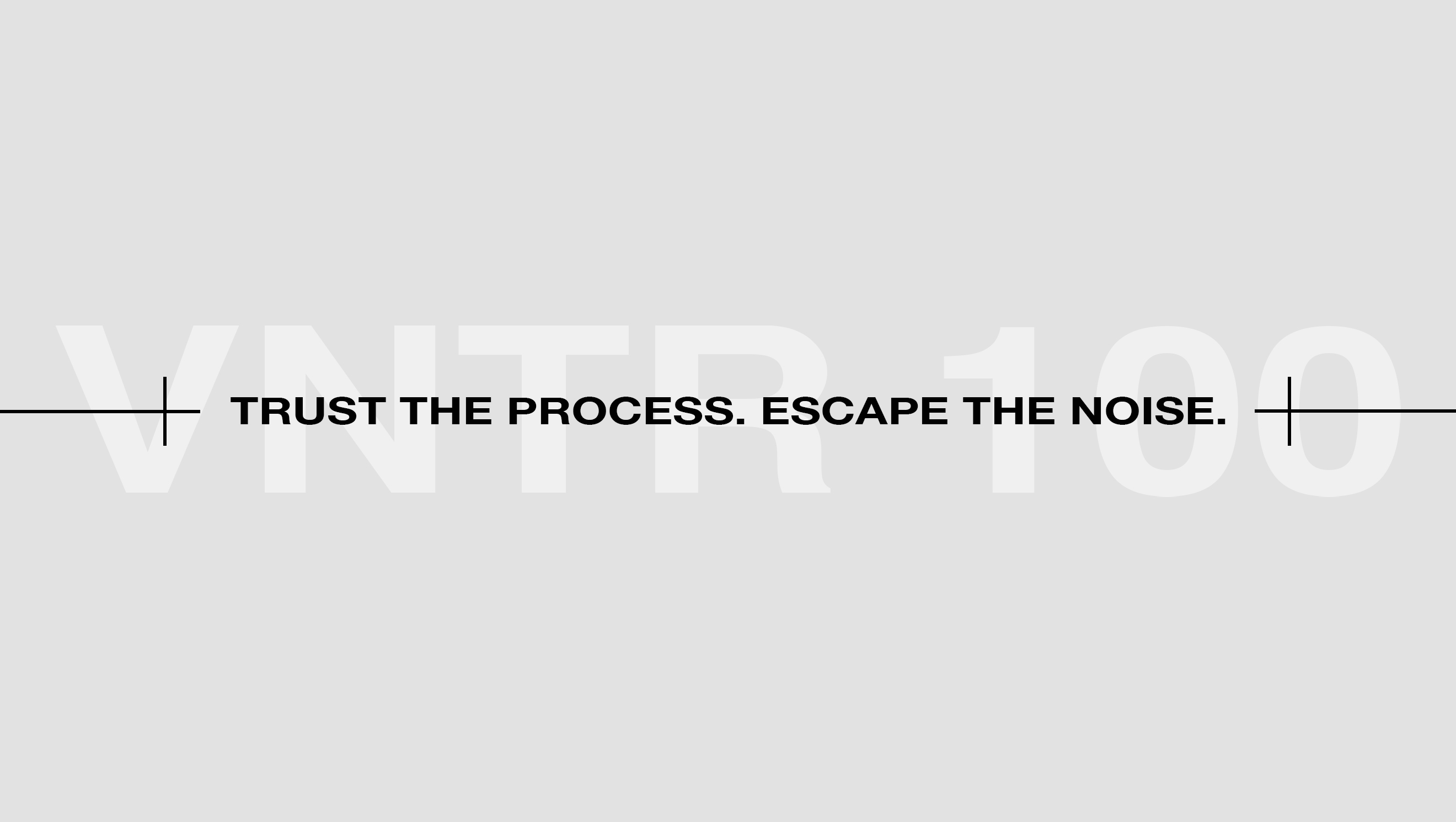 A 100 DAY LIFESTYLE PURSUIT BY ADVOCATES.
ADVOCATES created VNTR 100 as a way of constructing lifestyle changes that will be a catalyst for growth. It is a challenge of self discovery. Learn who you are and expose who you were. We want to create arms of the brand that reflect our long term goals, which is build a lifestyle within ADVOCATES and start to build a community.
Over the 100 days you will be completing daily challenges, 20 day accomplishments personal reflections and conquering fears.
Focus on the moment. It is about synchronising your life with your potential where everything falls into place.
OBJECTIVE 1
Follow a set morning routine.
60 minutes. No distractions.
OBJECTIVE 2
Workout for 90 minutes.
This can be split up throughout the day.
OBJECTIVE 3
Follow a healthy diet.
No cheat meals. No alcohol.
OBJECTIVE 4
One gallon of water.
This is 4.55 litres, we advise to split this up throughout the day.
OBJECTIVE 5
Work on a new skill for 45 minutes.
Fixed daily objectives cannot be implemented into this.
OBJECTIVE 6
Read 10 pages a day.
This can be any genre of book. Audiobooks don't count.
20 DAY MAJOR OBJECTIVES
These are self set challenges that must be completed within 20 days. You will have a total of 5 throughout the VNTR 100 day challenge.
CONQUER ONE FEAR IN THE 100 DAYS
Write a fear at the beginning of VNTR 100 and conquer it within 100 days.